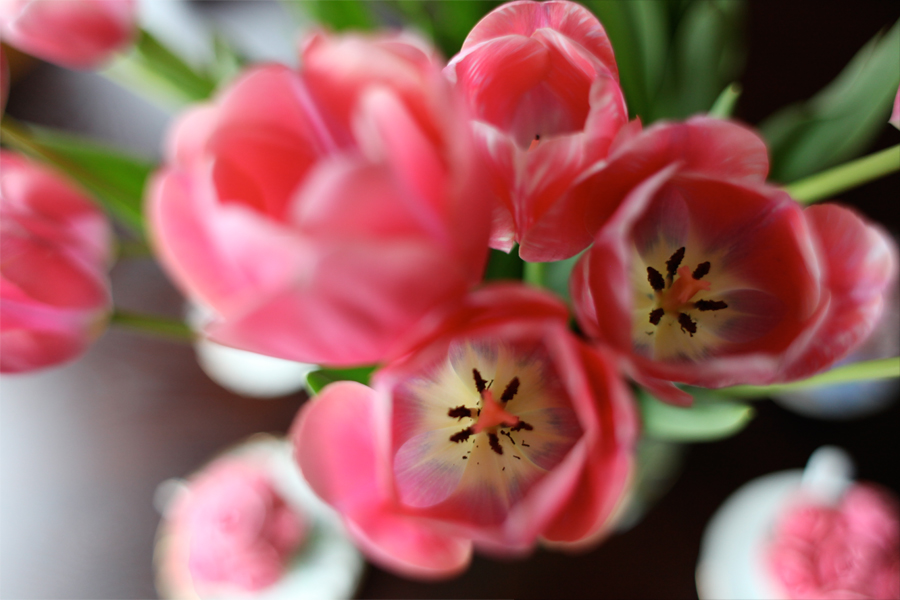 I recently hosted a bridal tea for one of my best friends, also named Lindsey.  🙂  I had so much fun with the details – I may have went overboard…but, who cares! I like to entertain and this was such a fun party! My husband's aunt hosted a bridal tea for me when Tanner and I were tying the knot. It was one of my favorite events of the "wedding weekend". It is not often you get all of your favorite women in one room…to chat, enjoy drinks and delicious food! I was honored to host this party for Lindsey. We've become close friends over the years and I've gotten to know her friends and family. I enjoyed having them at our home and loved seeing Lindsey so happy!
My future sister-in-law, Chanda Ripplinger, made all of the food. She is a chef here in Fargo and we've teamed up for multiple events and parties. She does a wonderful job and I can always count on everything not only looking beautiful – but tasting great! Hence, her biz is "Great Taste".  She specializes in parties such as this, and I definitely recommend her for any special occasion! Email me at lindsayarneson@gmail.com if you're interested in her services.
I really loved creating all of the details for this bridal tea….take a look below to see what I'm going on about! Pinterest was definitely an inspiration for a few of these ideas…gotta love it! If you have questions on any of the paper items, drink stirrers, invitations, etc. – feel free to email me or click on the contact tab in the toolbar above.
Besides creating invitations and taking photos – I love creating the little "details", whether it's for your big day – or a cocktail party…all of the special touches won't go unnoticed!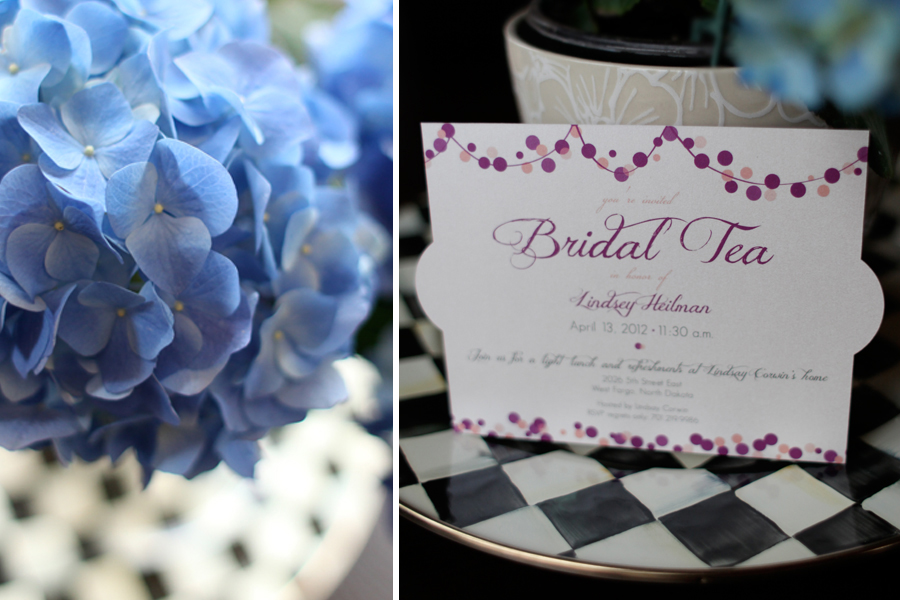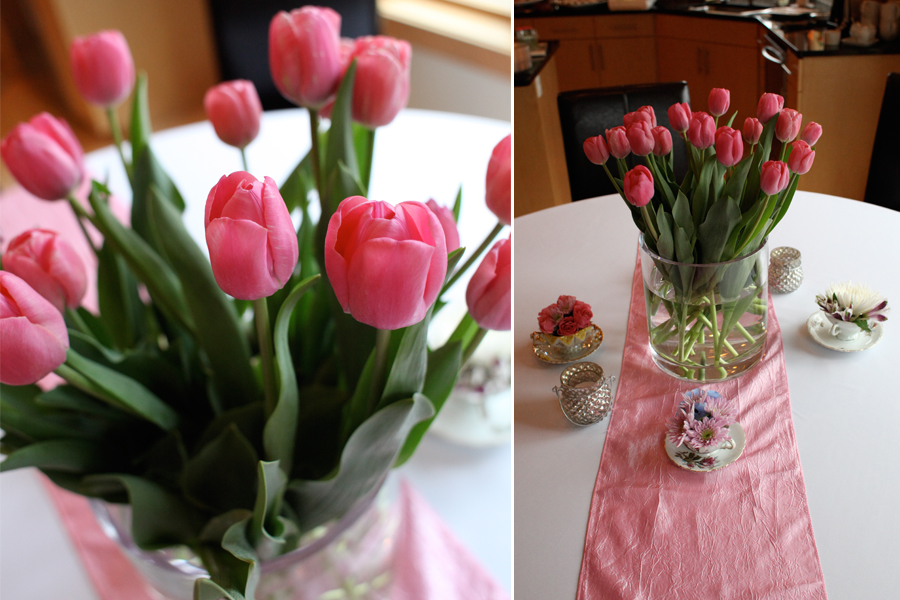 My neighbor (from back in my hometown of McVille, N.D.) was gracious enough to lend me these beautiful teacups and saucers. The floral arrangements turned out so cute!






The "signature drink" was one of Lindsey's favorites (and mine too!) Rhubarb Slush – I'll share the recipe soon! It's soooo delicious and refreshing! Everyone loved it!




I made the drink stirrers – this is a popular item for weddings and showers. Something fun and unique, definitely a conversation starter!




Flowers, flowers everywhere.  😉


I decided to create a dessert bar.  Who doesn't love chocolate, cupcakes, pies and everything sweet? All of the food and dessert cards matched the invitation that was sent out to guests.




I stopped by one my favorite bakeries in town,
Nichole's Fine Pastry
, for the french macaroons and coconut macaroons. Casey Steele from
Love in the Oven Bakery
created the delicious cake pops, cake bites and mini key lime pies. Everything was to die for! Yummm…makes me hungry just looking at the photos!
I sent everyone home with mini take-out boxes for their treats. 🙂




The dessert table – all ready to go! I found the super cute pom poms at Michaels.


My friend Sara made these adorable and super chic cupcakes! I love the lace cupcake holders. The frosting was so delish and she did an amazing job decorating them. I made the cute little pin-tail toothpicks to add as the finishing touch.




I bought Loose Leaf tea (also at Nicholes) and single tea bags and filled each one. I gave them to the guests as favors. The flavor was mango green tea and it smelled wonderful! I added a little personalized label too, so fun!




Some fun shots of the guests below. I (of course) forgot to take photos of the food! Ughh…totally bummed as Chanda did such an amazing job and everything looked so pretty! Next time, I won't forget!




All of the bridesmaids with the beautiful bride!


I found this wonderful planter in the Hornbacher's South Gate Floral Department…love it! 🙂 Anyway – I bought it for the party and it's been blooming all week! I thought it would share it's beauty.




Thank you for browsing! Enjoy the rest of your week!
xo, Lindsay