Hi everyone!
I hope you all had a wonderful holiday season! 🙂 I can't believe February is right around the corner. Time is flying by! I'm very thankful for all of the Christmas cards orders I received – it kept me very busy and I'm now just getting caught up with other projects! It's been awhile since I've posted and I apologize! I'm hoping to get back on track and get all of the fun projects I've been creating up on the blog. I thought I would start with something cute and fun – which also makes me think of summer (which I'm more than ready for!). Here are some adorable 1 year birthday invitations I did for my niece last August.
I love these invites! The simple addition of a birthday candle really makes this invite pop. The party colors were pink and yellow so I incorporated shades of pink and touches of yellow into the invite.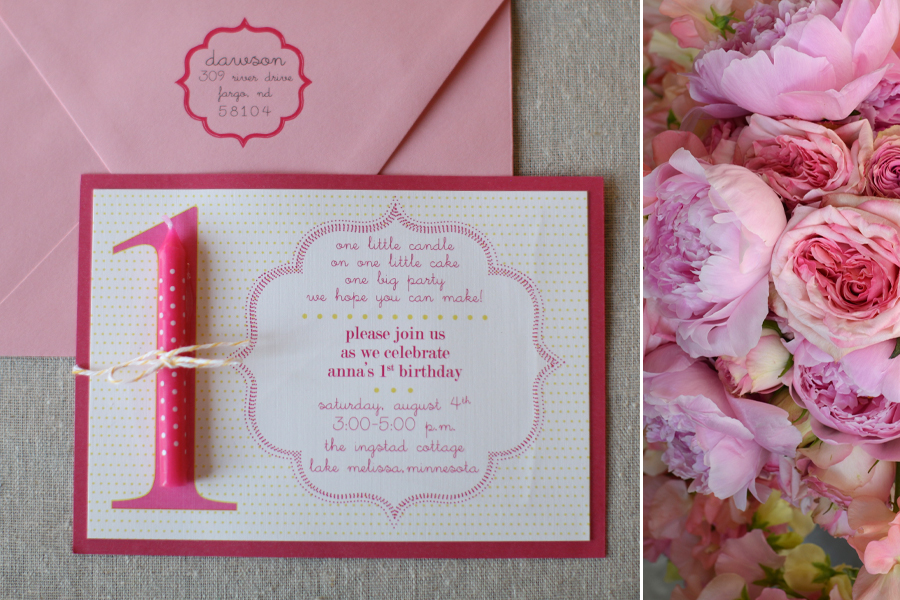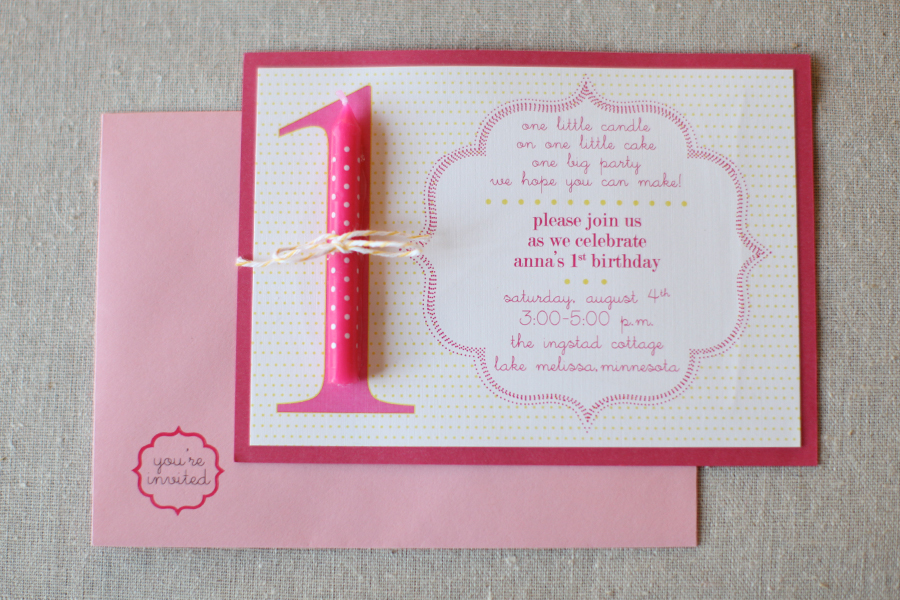 Thank you for browsing! If you want to place an order – email me at lindsayarneson@gmail.com – or use the contact button below or in the toolbar above.
Enjoy your weekend!
xo, Lindsay