Happy Saturday everyone!
I've been battling the cold/flu for the past week and am now finally feeling a bit better. I'm sending out positive thoughts and energy to those also fighting the flu/cold! It's horrible and I can't believe how widespread it is in both the FM area and across the nation. I'm hoping it stops soon!
On a more positive note I made it to yoga class this morning – so I've had a great start to my day! If you're in the Fargo/Moorhead area – I recommend checking out FIT Hot Yoga in South Fargo. It's a beautiful new location and the only hot yoga studio in the area. Lucky is a fabulous teacher and they offer various classes.  A great workout and a nice break from the freezing cold weather we've been having!
Today I'm excited to share these eco-friendly thank you cards that I created a few months ago for a bride and groom. They wanted a fun favor that was both eco-friendly and had a message for friends and family. We came up with these wild flower seed paper, eco-friendly thank you cards that were placed on each guest's plate at the reception.  I've created this thank you for multiple brides on various paper options – however I love the look and purpose of this seeded paper.  Take a look 🙂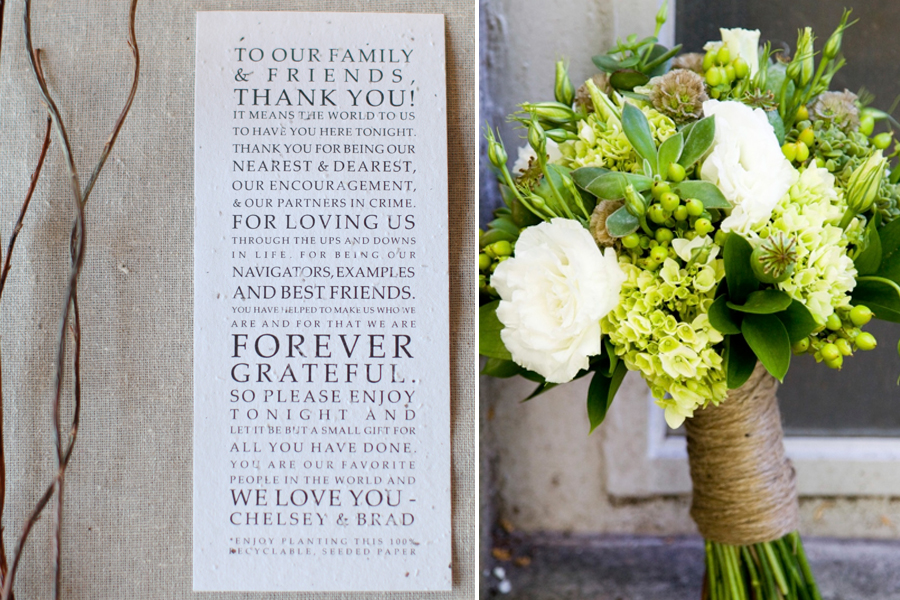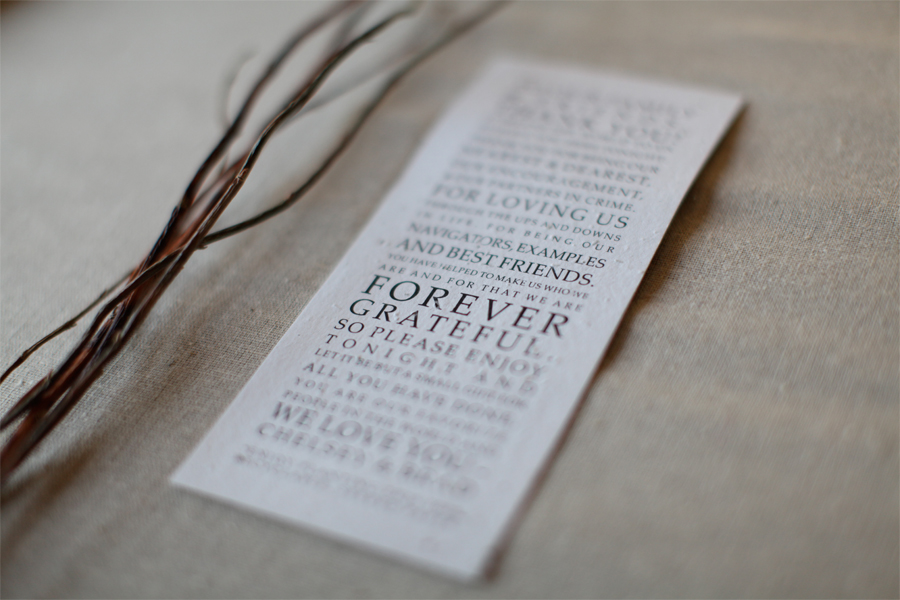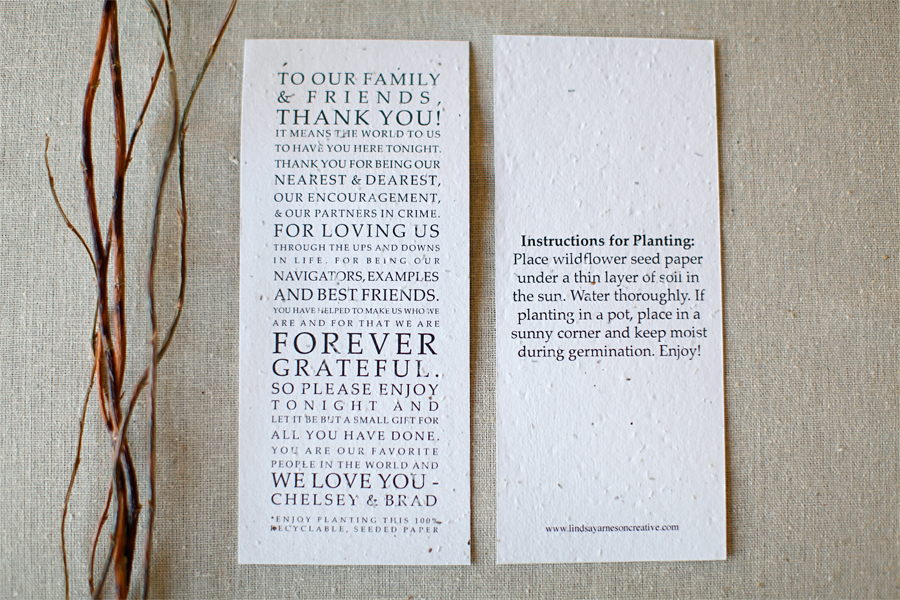 A unique and earth friendly favor your guests can enjoy for seasons to come!
If you would like to place an order – use the contact button below or in the toolbar above – or feel free to email me directly at lindsayarneson@gmail.com
Thank you for browsing and enjoy your Saturday!
xo, Lindsay