Hi everyone!
I'm super excited to share this post! Below are a bunch of photos from a recent baby shower I attended and helped out with. One of my best girlfriends from college is due in April – and our group of friends put together a fun baby shower for her. Leah – the hostess with the mostess had the cutest baby shower activity – every guest created their own onesie! The photos tell the story below! 🙂
I created the invitations and signage. The babies nursery is going to be decorated in whites, corals, grays and teals with geometric patterns. Such a fun color combo! I incorporated these colors as well as a geometric patterns on the invitations and signage.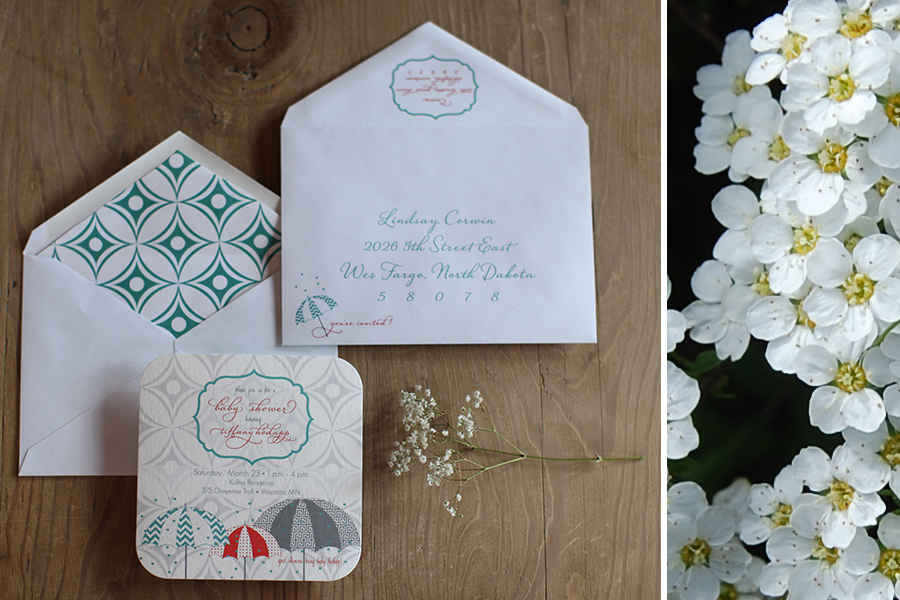 I added a the geometric pattern for an envelope liner and printed the guests addresses on the front. The invitations are printed on a water color card stock with rounded corners. 🙂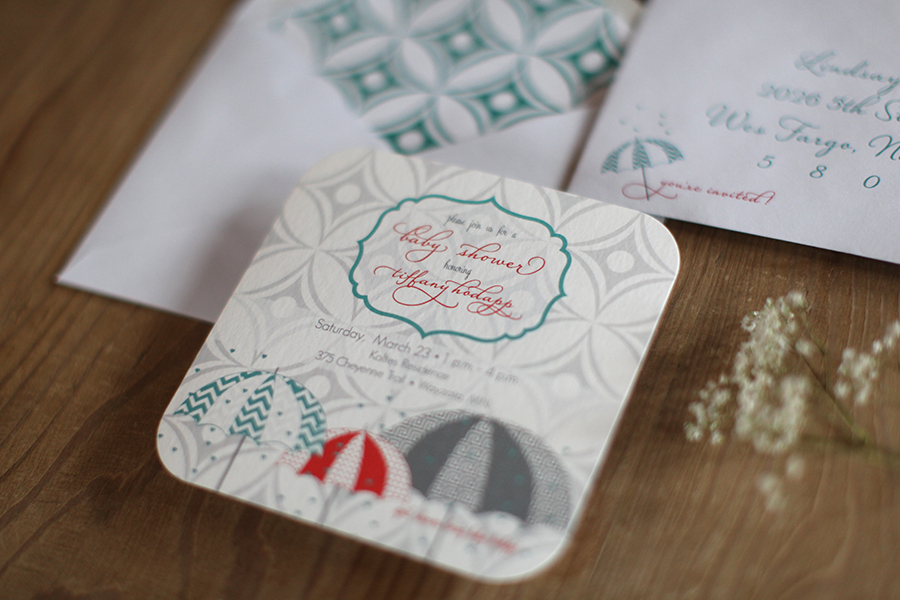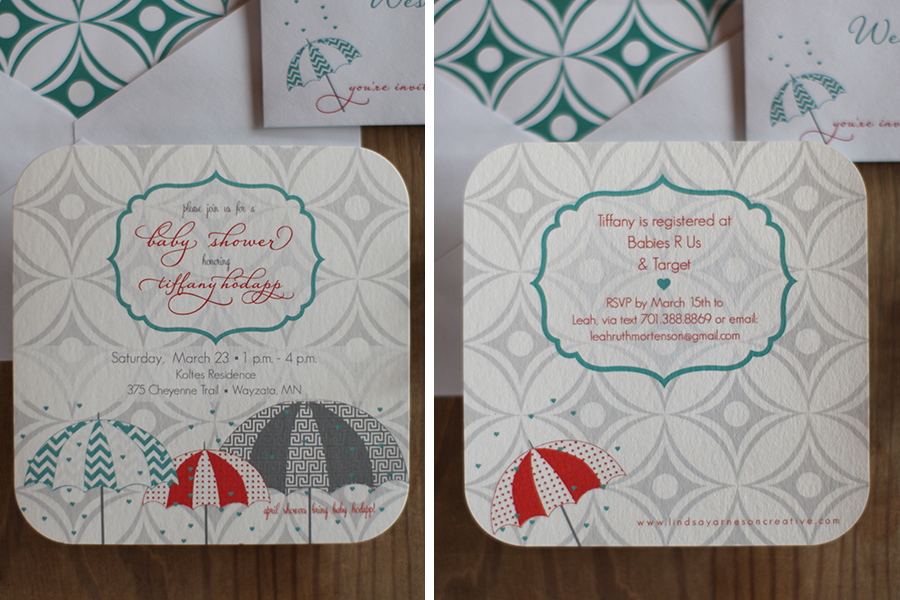 As I mentioned above – Leah had such a fun and ADORABLE project for the guests. Each guest got their own onesie  and were provided with multiple patterns to choose from to iron on the front. Leah made personalized hearts and put them on the butt of each onesie. She also cut out tons of fun patterns and shapes – so much work and it turned out so awesome!  The onesies were all different sizes. Such a great idea and everyone had a blast decorating their own. 🙂








Love the swimsuit above and the sunglasses below!! Such cute ideas! 🙂














We prepped the food and had a mimosa bar.





Niki L. did an amazing job creating this totally adorable baby carriage!  Love it! 🙂




Our friend Chelsea came just in the knick of time to decorate this ombre cake! She's got skills! It turned out so cute and pretty! 🙂









Tiffany got so many great gifts! I loved this personalized Christmas stocking – adorable!



So many friends came to get the Hodapp's ready for babies arrival!



Chelsea owner of Cho.Be. Art and Design created this super sweet skirt and matching headband! She needs to get into the baby biz!!


I had to take a photo of each of the onesies! Check them all out below!


























We are so excited for Little Miss Hodapp's arrival! Congratulations Tiff and Jess – you are going to be amazing parents!
Thank you for browsing! Enjoy your night!
xo, Lindsay