Hi all!
I'm finally getting around to updating some of the wedding collections I've created in the past year (yikes!). Here is a pretty summer wedding invitation I created for my brother and sister-in-law last summer. They wanted something elegant, with hints of rustic elements as they had an outdoor wedding in Itasca State Park, Minnesota. I came up with this lovely summer lace collection! 🙂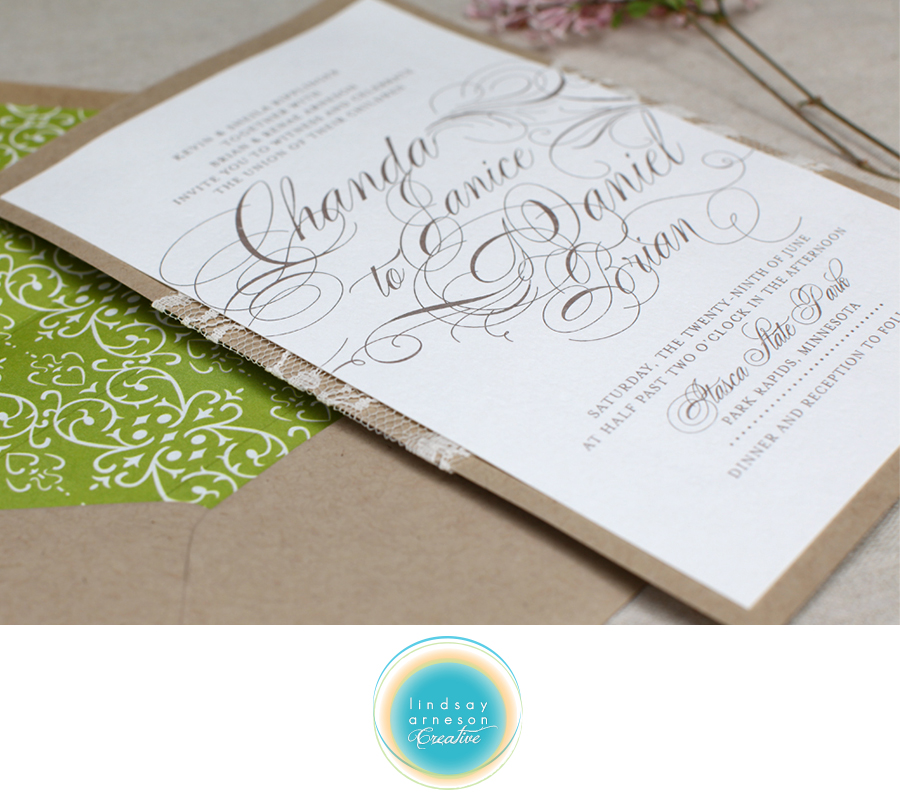 I love how the lace detail just peeks around the edge, dressing up the kraft card stock. The soft white card stock has a beautiful water color texture. The green design for the envelope liners give these warm, earth tones a pop of color while keeping with the whimsy design.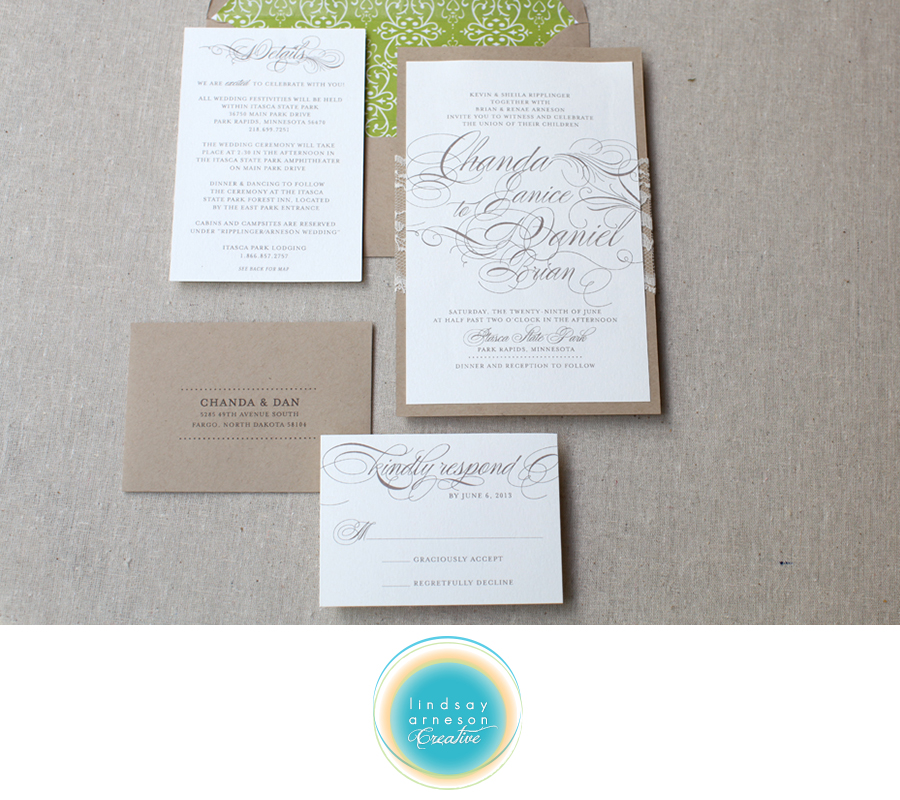 We also went with kraft colored envelopes that were printed to tie everything together. 🙂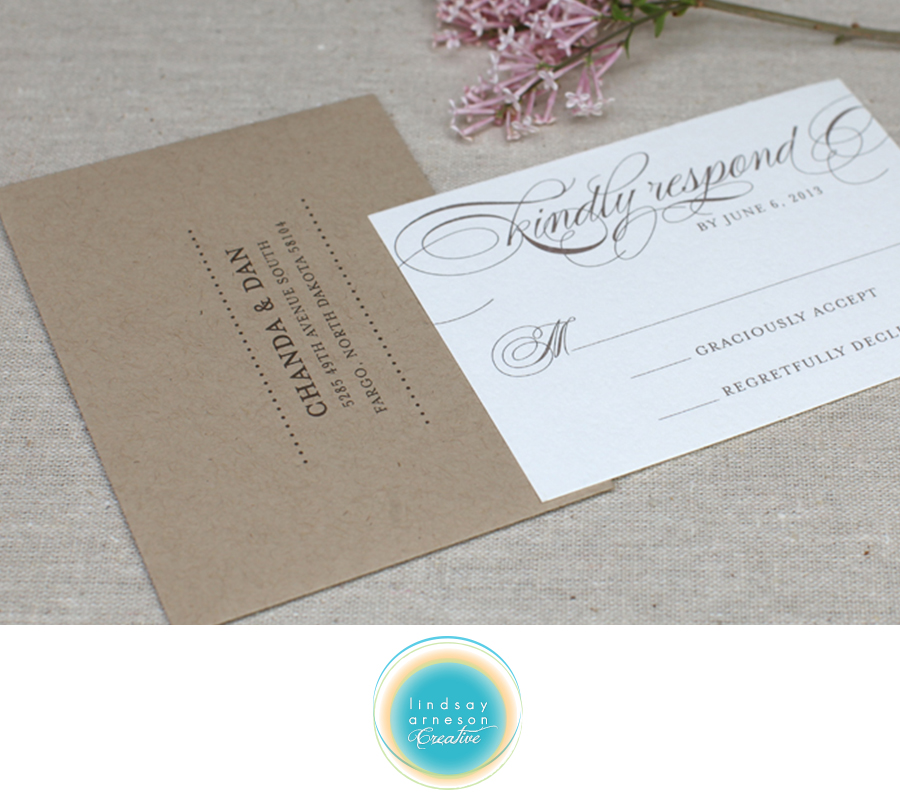 Thanks for browsing! If you are interested in this wedding collection, feel free to email me at lindsayarneson@gmail.com
I hope everyone is enjoying their summer!
xo, Lindsay